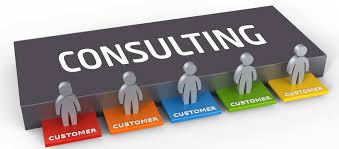 28 Apr

Things You Should Know While Choosing Business Consultant Services

The business world is ever-changing. There are advancements in technology, communication, media, and a lot more every day. Companies now need to keep up with the endless shifts and innovations, or they will be forced out of business.

There are so many things to consider for making your business grow and stand out from the rest. And this is where a business consulting services comes in handy. A reliable business consultant would be able to give you advice on many things from branding products to strategies on how to run a promotional campaign.

However, it makes sense to know a few things before choosing consulting services for your business. This would help you make the right decision and allow your assets and business to develop and expand. Here are a few things you need to know about a consultant before you decide to take their services

Know About Their Experience

Reviewing a consultant's past experiences is an effective way to evaluate their professional history. It is quite sensible as it would allow you to choose a consultant who has the practical experience needed to help your company's unique business management challenges. Often consultants keep a record of their previous project and they normally allow potential clients to take a look at their in-depth list of prior projects. Taking a look at them would help you know whether they have the skills available to suit your circumstances
Get To Know Their Creativity Level
You would want to hire a business consultant who is an outstanding thinker and a creative problem solver. After all, you are employing a consultant to enable you to tackle issues that you aren't able to resolve on your own.
For companies, the primary reason for hiring a consultant is to help them overcome their business-related issues or find new opportunities to grow. All good consultants have excellent analytical abilities and the ability to provide effective solutions based on current business scenarios.
Therefore, whether you are hiring a consultant for b2b marketing services or for improving operation strategies, make sure they are great problem solvers.
Check Out Their Communication Skills
Excellent communication skills are necessary for any good business consultant, and they can help you address the most critical business management problems your company is facing with the right questions. This means evaluating the communication skills of the consultant is important as it will help you simplify the consultant's selection process by knowing which consultant can understand the challenges you are facing by listening to your issues carefully.In fact, it's a good idea to check to choose a team that also offers excellent business communication services tailored to your company's needs.
Know If They Are Trustworthy 
Simply put, trust plays an important role when choosing a professional who can help you solve the problems your business is facing. For example, you should always be interested to hire trustworthy ambassador promotional services to represent your brand and increase its awareness in the market. In the same way, you would be interested to hire a trustworthy b2b marketing agency with whom you can disclose the confidential aspects with full confidence.
You and the consultant you select will have a close relationship to that of a patient and a doctor. Without total anonymity, the consultant would be hindering their efforts to help the company develop. Therefore, it's always advisable to select a consultant you can develop a close relationship with, otherwise you won't be able to fully resolve your business issues.